Happy Ending for Women in West Palm Beach
Sensual, Erotic, Yoni Massage – Inspired Touch for Women
Finally, women get to enjoy a sensual massage with an erotic happy ending.
"It's such a well-known thing for guys and women are finally getting more comfortable looking for it too."
Have you ever had a massage from a masseur that left you wishing it went… further? Does the idea of a man tending to your entire body without asking anything in return sound divine? I work with women in the West Palm Beach area to explore their sexuality using sensual and erotic touch.

Sensual Massage for Women
A session involves exploring your body together in order to produce feelings of pleasure without concerning yourself with the needs of another person. Is a session sex? No. Sex is not on the menu. This is a relaxing time just for you. We will use intimate touch and possibly stimulation tools to produce sensations in erogenous zones. You may experience orgasm.
Intimate Touch & Stimulation
How does it work? The better we communicate, the better the experience will be. I practice active consent, so periodically I will ask whether you feel comfortable. Prior to the session I will have you fill out a short questionnaire that will help me get up to speed about what kind of stimulation you tend to enjoy and whether you have any areas that should be avoided. You should also shower before a session so that you will be relaxed and clean.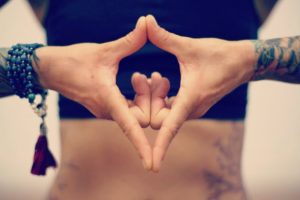 If you are in West Palm Beach, Jupiter, Tequesta, Gardens, Hobe Sound, Singer Island, Jupiter Island, Stuart areas you have found the right place for sensual/erotic massage or Tantra/Tantric.
"Women are finally getting comfortable with the idea that it's OK to feel erotic in what's already a really erotic setting."
West Palm Beach | Women massage only
If you are a woman living in the Palm Beach County area and would like to have a 90-minute session. Simply review the web site information and then fill out the online form in the Contact page. I will be happy to answer any questions that you might have.
One Happy Ending is for women only. I am a man; I do sensual sessions for women. In-call in Jupiter 33458 and Out-call to the surrounding areas.
Clean, Quiet, Discreet and Safe Environment
Everything is well cleaned and disinfected before and after every session. All linens are fresh from the washing machine and towels are hot from the dryer. I only do two sessions a week on average. No reception desk or waiting room. I provide a clean, quiet, private, safe place for you to relax.
Stressed Out, Sore Muscles, Body Ache?
Nothing quite comes close to the relaxation that you can achieve with sensual touching. Comfortable surroundings, soft music, aromatic smells and the soothing touch of soft caring hands. Not the cold office or clinic type environment of the traditional therapeutic massage. In your home or mine. Soothing relaxation that is so fulfilling that you may find it addictive.
Need to be Touched or Pampered
Humans are social creatures and we need to have contact with other people to not only survive but to feel good about ourselves. This need is as old as life itself and very important to a healthy state of mind. Experience the ultimate soothing relaxation without any stress or need to please a partner.

What people have said
"It was a pleasure meeting you. Your soothing voice and soft warm hands made me feel quite comfortable."
"I have no words. Just wow!"
"I've never felt anything like this before – I didn't even know this was possible!"
"Thank you… magic hands."
"Wonderful experience. The hot towels were perfect… the body rub was so relaxing."
"I feel like I just met myself for the first time."
"I liked our session very much. I would love the opportunity to explore more. Loved the buildup… I have never experienced anything like that before. Wonderful."
"It was so special not having to do anything but relax and be touched. I had never experienced that much relaxation while being gracefully taken through foreplay. I felt more stimulated than ever before and it was super intense at times. I didn't know my body could do those things."

---
Searching: Happy Ending Massage for Females? The universe has led you to James!